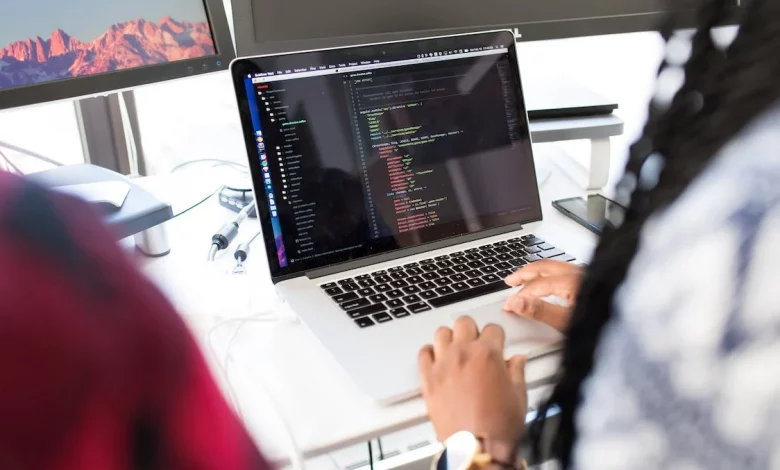 Promoting a business is all its owner wants. People use platforms like Facebook, Instagram, and LinkedIn for business marketing. Well, here's an addition to platforms that help promote business. 
You can also use Pinterest to promote your business. Yes, almost everyone uses Pinterest to extract ideas, recipes, home-style inspiration, and whatnot. However, this is your chance to take your business to another platform.
Did you know about 80 percent of Pinterest posts are re-pinned? Now you know valuable content is appreciated and re-shared on Pinterest. You can use Pinterest to promote your business, even if it is a start-up
To do so, you have to create a professional profile on Pinterest. This guide covers everything you need to know about promoting your business on Pinterest. However, initially, we suggest you use WordPress web design packages to create professional and appealing covers for your profile cover.
Pinterest Marketing
Pinterest marketing is another strategy to glorify your business through social media. For this, you need to make a business account on Pinterest. However, you can also upgrade your personal account if you wish
Social media marketers believe this platform provides a new audience and helps grow business online. Pinterest has also proved to drive more traffic to websites and online stores. It is becoming more popular among women and men as of 2021. As of 2022, Pinterest has 433 million active users monthly. Its increasing popularity has made profits for many businesses
Undoubtedly, Pinterest is one of the best platforms for business promotion. A Pinterest business account might be new to you, but we got your back. We have gathered all tips and tricks to help you make an account. Read the guide below to find out how it can affect your business too.
If you are already using Pinterest, you simply need to upgrade your account to a business account. However, if you want to create a separate account for your business, here is the guide to help you:
 Download the software and click on sign up.

 Scroll down and click "are you a business?"

 Fill in your details and click "create account". 
That's it. You have made a business account. However, a business account is different from a personal account. It will provide you with access to monitor your Pinterest marketing strategy. And you can also set up a custom shop tab. 
Create a Marketing Strategy:
Every social media platform requires a marketing strategy. So does Pinterest. We suggest before using Pinterest, you should learn about Pinterest's audience and demographics. By doing so, you will know how many people will share your content on this platform. You are also likely to estimate how many people will be interested in the type of content that you offer. Making a marketing strategy also includes learning about the type of audience your brand will target. Figuring out your targetted audience will help you set up your business more efficiently. You can also consider how your rivals are doing on this platform. It will give you an idea of how you should deal with things. Once you have figured out these things, you can start to move towards your goals.
Engaging Content
As you know, Pinterest is a visual platform. To use it effectively for business means you have to work with high-quality, engaging content. Pinners are likely to reject poor-quality content. Here are a few tips you can use to make your picture quality better:
You would surely want to avoid pixelation. We suggest using the highest quality of content recommended by Pinterest.

To improve SEO, we recommend using good descriptions for your content. However, people show more interest when images have some context. Thus, include a headline to your visuals that supports your message.

Adding web links to your pins is essential. However, broken links require replacement as soon as possible. An error 404 may start ruining your reputation.

Lastly, consistency is the key. It is better to upload pins daily than to set up your board at once. Thus, be consistent with your pins.
Plan Your Boards Carefully
Did you know 97 percent of Pinterest searches are unbranded? However, you can use this as a plus point. By planning your board specifically, you can draw more attention to your brand. Pinners look for specific stuff. It would be easier for new pinners to reach you if you designate boards for all your different products. To attract more pinners, you can create temporary boards for trends that don't last for long
Another efficient way to market your business is by using different pin formats when planning your boards. Pinterest might be an image-sharing platform. But there are no restrictions on posting a video or story. You must figure out how to simultaneously promote your content through videos and images. If you need expert help to do so, reach out to professional web design services. They will help you set up your board aesthetically and have experience in their work.
Using Pinterest Advertisements 
You can also market your business on Pinterest using advertisements. Pinterest allows advertisements around location, keywords, interest, and other categories. You can also reach people who have visited your website, users who have engaged with your pins, and a custom list of subscribers. However, our sincere suggestions are to comprehend all about Pinterest advertisements beforehand. Pinterest also provides a list of advertisements to promote the image and video pins.
Promote Your Profile
Making new customers through Pinterest is one thing but you need to be sure that your other long-time customers know that you are also active on Pinterest. It is likely to miss an update on one platform. But if your followers follow you on several platforms, it decreases the chances for your customers to miss an update. However, you can promote your Pinterest profile by linking your Pinterest to your company website. You can also cross-promote your Pinterest profile on other platforms. Moreover, you can share this news in your company's newsletter. With all the updates, people will start following you on Pinterest as well.
Pinterest Terms
Pins: All the shared content on Pinterest is called Pins. To understand, you can think of it as a synonym for a post (social media post).
Pinners: People who use Pinterest are called pinners. Pinterest likes to call its users pinners.
Pincodes: Pin codes are like QR codes. By using a pin code, pinners can directly access suggested boards.
Boards: Boards are like visual bookmarks. You can organize your pins on boards and name them accordingly.
Conclusion
Promoting business on as many platforms as possible benefits a company. Promoting business on Pinterest can do wonders. As you know, the popularity of Pinterest is increasing day by day. We highly suggest using Pinterest as a business-promoting platform. It might be a little different from other platforms. Thus, we have provided you with an ultimate guide. It will not only help you create an account but promote it too. We believe we have provided you with enough information to help you promote your business on Pinterest. You are all set to work with Pinterest.